pH7 Team
Our physicians and staff are dedicated to providing the best care possible for each patient's individual needs. We enjoy building lasting relationships with our patients and making sure that all their skincare needs are met.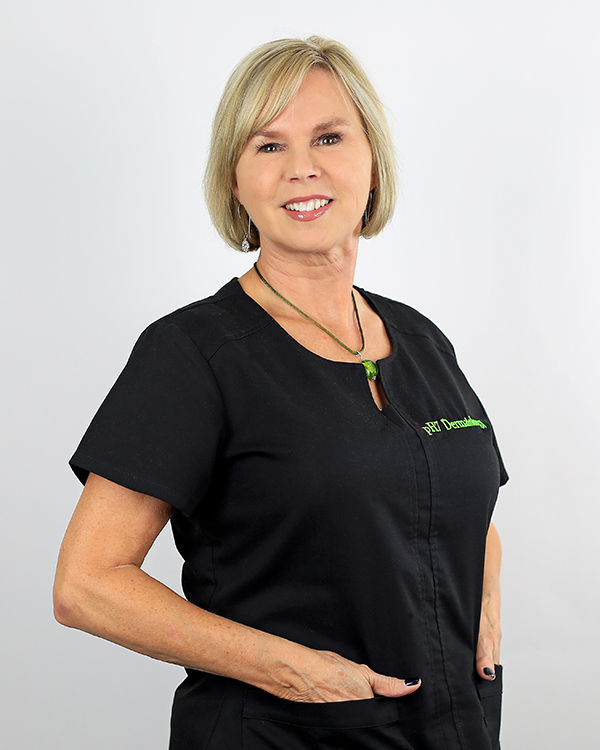 PAMELA DAVIS, MS, PA-C
Physician Assistant
With more than 12 years of experience, Pamela is an expert at sculpting faces without sacrificing a natural appearance.
Since perfecting the use of a cannula technique, Pamela is able to reduce swelling and pain in patients electing to use fillers. With abilities extending to all types of dermatologic lasers, Pamela is excited to bring a unique new service to her patients in the Tri-Cities. After the installation of pH7's ThermiVA, Pamela will be the only female practitioner in the Tri-Cities performing vaginal rejuvenation.
Pamela is also experienced in administering bio-identical hormones, treatment for hypothyroid problems, weight loss assistance and supplements for nutrition.
Employment History:
10 Years Greeneville Dermatology and Laser Center with Dr. Lawrence Reid
1 year 7 months Renovus Medical Spa with Dr. Donald Clemons
Education:
Bachelor of Science in Microbiology from East Tennessee State University in Johnson City, TN
Master of Science in Medicine at Trevecca Nazarene University in Nashville, TN
Certifications:
Certified by the National Commission on Certification of Physician Assistants
Member of the American Academy of Physician Assistants
Member of the Society of Dermatology Physician Assistants
Member of the TN Academy of Physician Assistants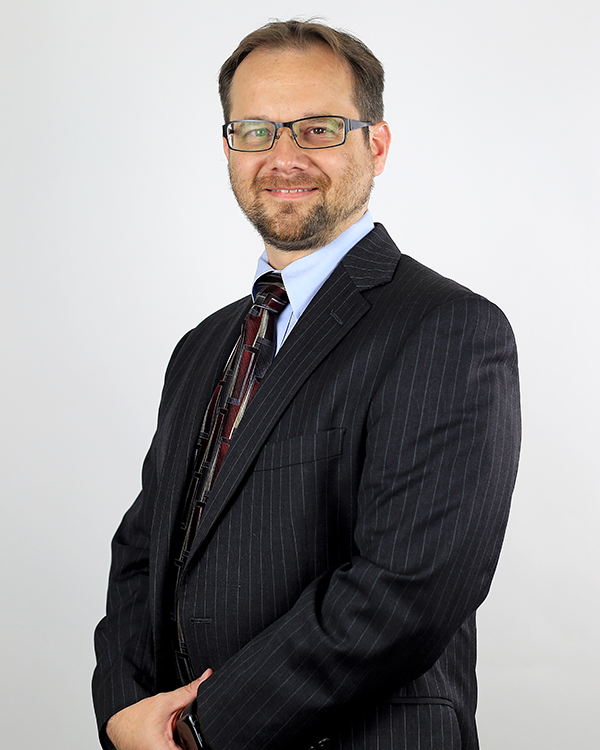 JOSH GAPP, MD
Medical Director
Dr. Joshua Gapp is board certified in anatomic and clinical pathology and dermatopathology. Dr. Gapp received his M.D. from the University of North Dakota School of Medicine. He completed both his fellowship in dermatopathology and his residency in anatomic and clinical pathology at the Saint Louis University School of Medicine, where he served as chief resident in anatomic and clinical pathology. He also received an MBA from Vanderbilt University. With his combined love of medicine and business, Dr. Gapp became the owner of KDL Pathology in October 2016. When he's not at the lab, Josh enjoys spending time at home with his wife, four kids, and beloved pet bird, Lucy. The Gapps love living in Knoxville and enjoy all the outdoor activities this area has to offer.
ROBIN HOLLAND, LA
Licensed Aesthetician
Robin Holland has a passion for skincare and helping her patients achieve their best skin possible. Since graduating from the Jenny Lea Academy of Johnson City, Robin has gained 12 years of experience in medical dermatology. Robin is certified to perform a wide variety of procedures including skin tightening, laser hair removal, laser skin rejuvenation, microdermabrasion, chemical peels and more. By working with Robin, patients can expect to see dramatic improvements in the look and feel of their skin over time.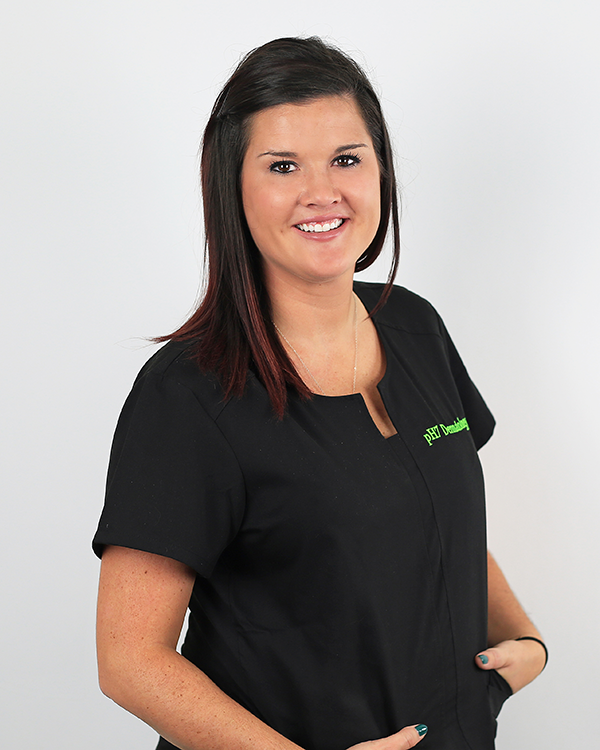 HANNAH WILLIAMS
Administrative Assistant
Hannah provides administrative support to the pH7 Dermatology team and is in charge of running the front office. She is the friendly voice you hear on the phone at pH7. Hannah is a native of Gray, TN and worked as a Pre-K IA at Gray Elementary School for the last 4 years. She went to Northeast State Community College for two years and studied in Business Administration. Hannah and her husband Adam have 3 children, Caleb, Kadence, and Corbin. They stay busy with all the three children playing ball and traveling..
MAKE AN APPOINTMENT
Let our experienced staff help you discover the best skin of your life. Make your appointment today.